0~600 Degree Digital Laser Infrared Temperature Gun
The infrared thermometer is used for measuring the temperature of the object's surface. Non-contact infrared thermometer, built-in laser aiming, measuring the temperature of -50 ~ 400 ° C / -50 ~ 600 ° C, easy to operate, just point the temperature gun outside the safe distance to heat or move The object, measuring speed in 0.5 seconds, can measure the surface temperature of the current measured object, the adjustable initial emissivity is 0.95, and the ratio of distance to target size is 12:1.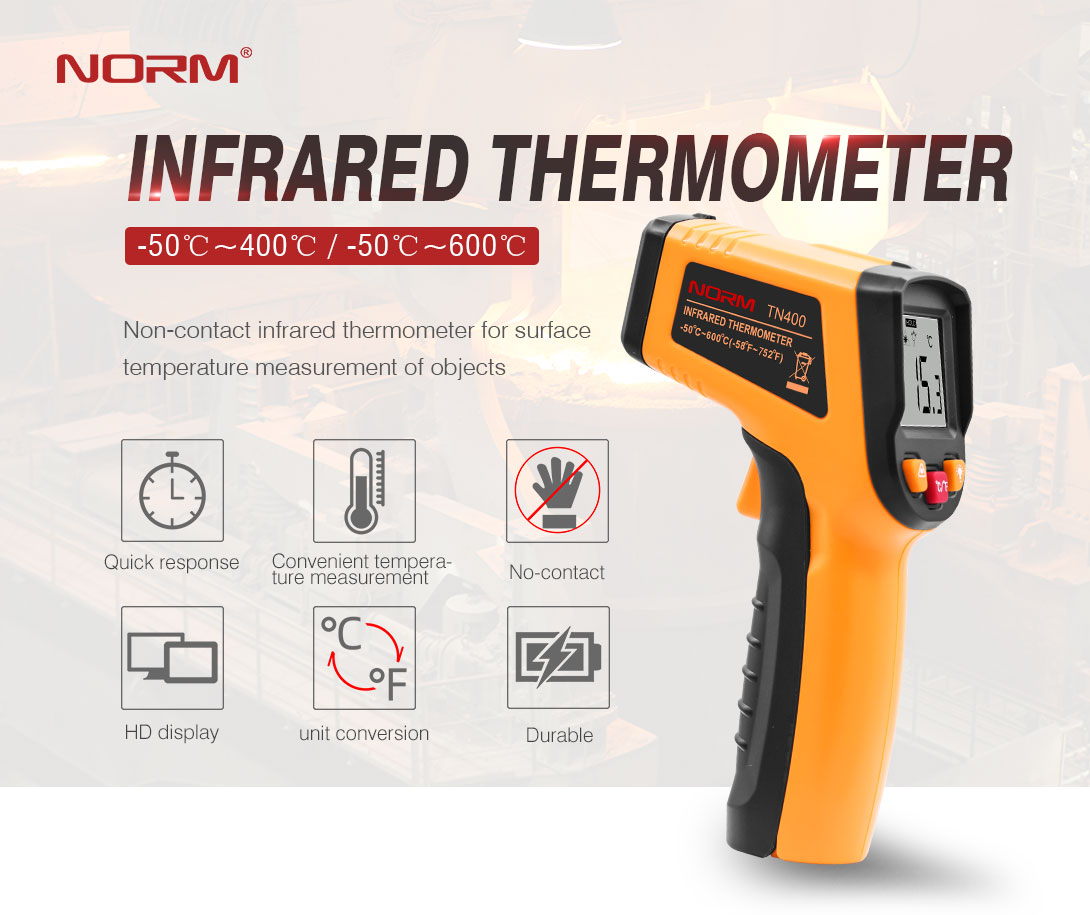 Model

TN400

TN600

Measuring range

-58~ +752℉

-58~ +1112℉

Case of Meter

ABS Plastic

Measuring Accuracy

±1.5℃ or ±1.5%

Distance Spot Ratio

12:1

Resolution

0.1℃ or 0.1℉

Emissivity Adjustable

0.95(fixed)

Repeatability

1℃ or 1%

Response Time and Wavelength

500ms,95% response (8-14)um

Operating humidity

10 ~ 95 % R.H.

Storage temperature

-4 ~ 140℉ ( -20 ~ 60°C )

Batteries

2x1.5V AAA(Alkaline)

Size

145*90*40mm

Weight

About 116g

Package

60PCS

Fast and Safety
A built in laser gives you the fast and precision to get the suface temprature you want to measure. Keeps your hands safe in a fast way to measure temperature without surface contact for the temperature measuring of an object. This thermometer also does not waste your time as it boasts a fast response time of 500ms.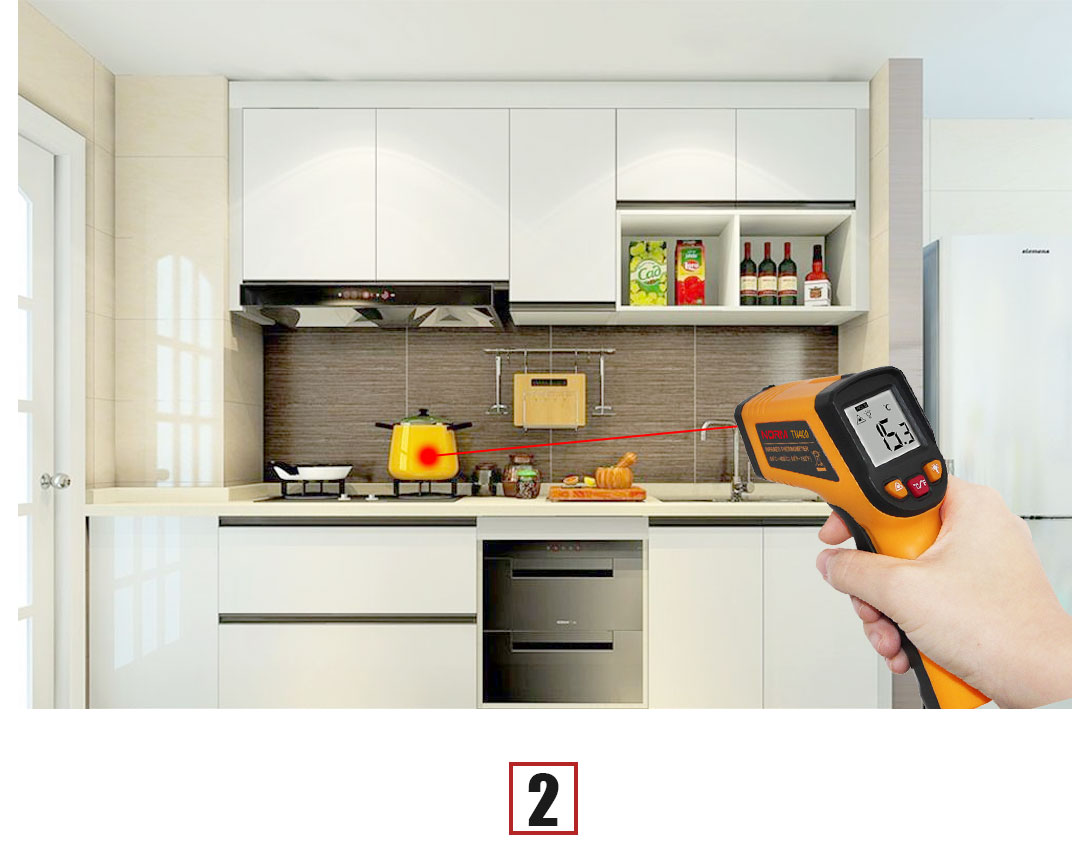 Better accuracy
Our thermometer fully utilize the 12:1 distance-to-spot ratio infrared laser,which meaning you can measure greater distance compared to most other temperature gun,with laser let you know you are pointing at the right object.For better accuracy,we recomend the distance between the thermometer and object of measurement should be 14.2 inches (36cm).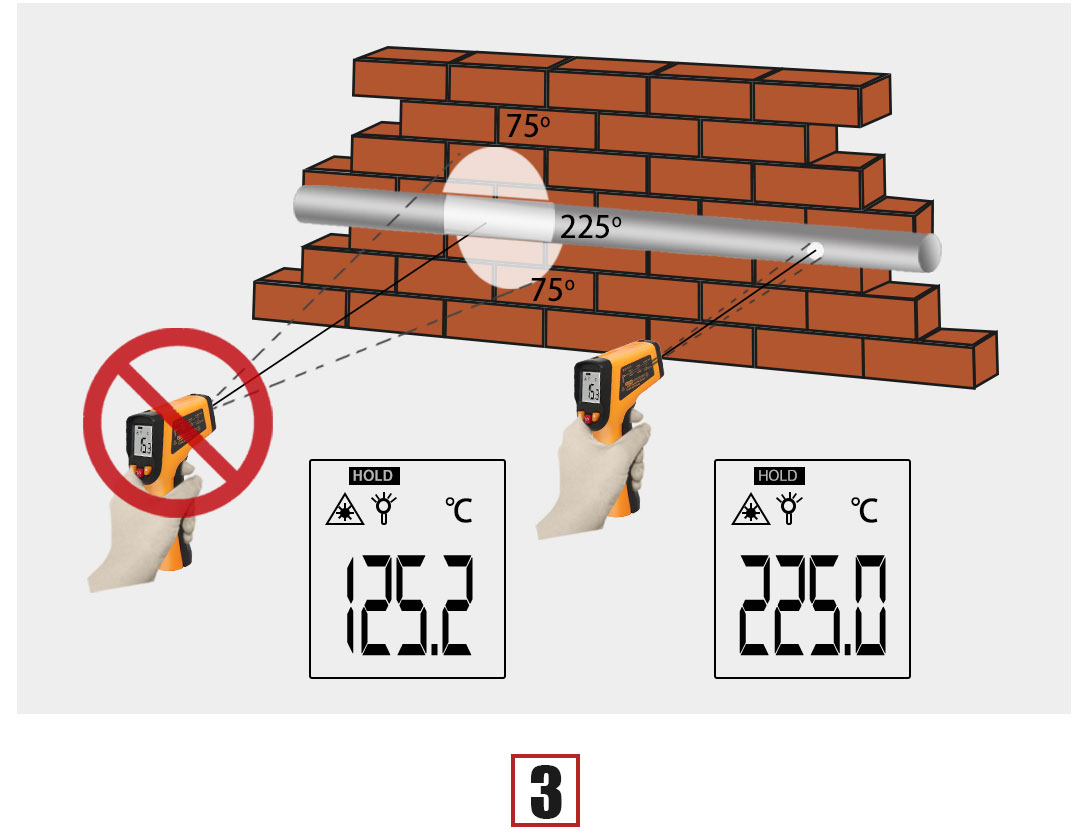 EASY TO USE
With the easy functions you can invest more time focusing on your project and less time playing with buttons.Pull the trigger on to beign dynamic,live temperature detecting. Built in durable ABS plastic provides resistance to scratches,extreme enviornment.You can use it for years to come. Additional features include a bright digital back-light display, MAX temperature read-out, HOLD function, laser on/off option and unit conversion (F°/C°). To save battery life . It is also features a built in automatic off timer.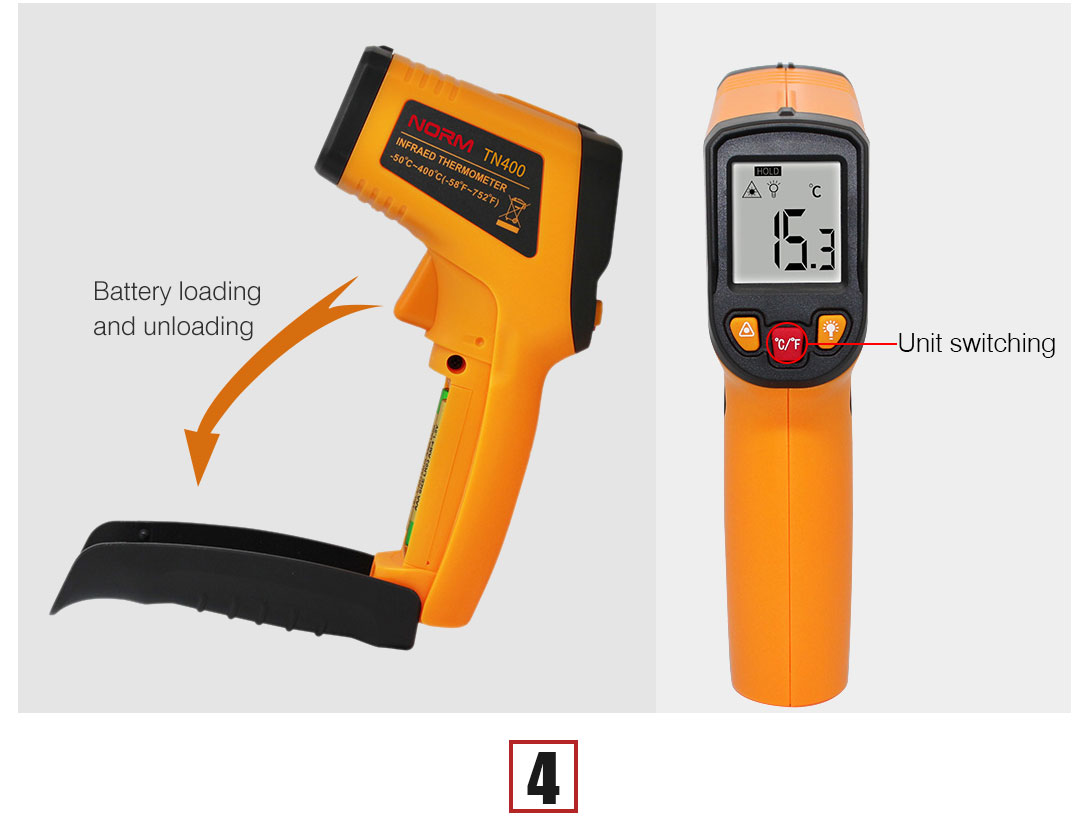 LED Backlight display
High-definition LCD backlight display, can read data in dark and bright. It Also Has an Auto-Off Function to Extend the Battery Life and Features a low Battery Indicator so You never Accidentally run out of it.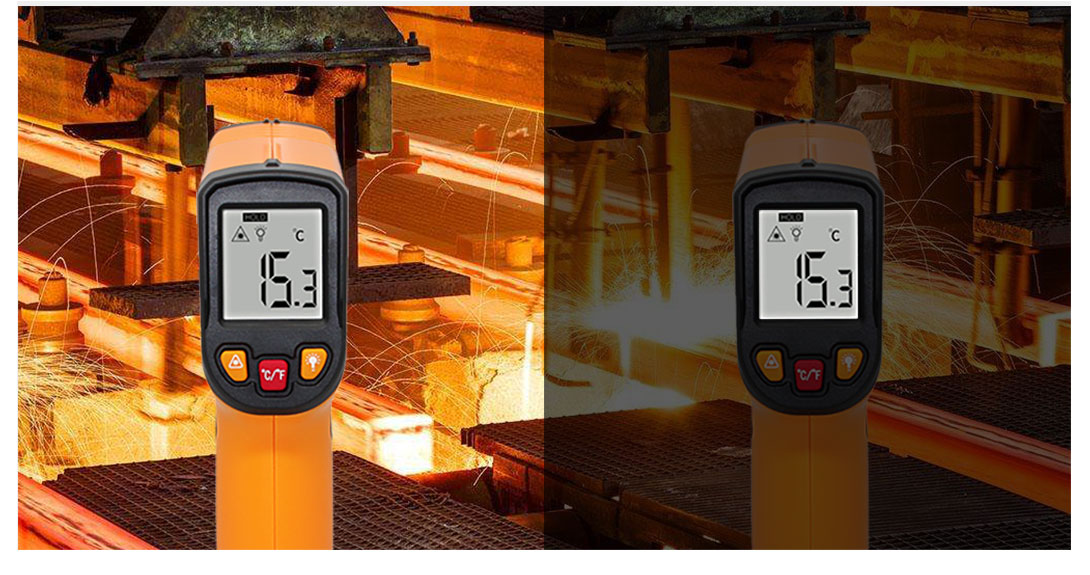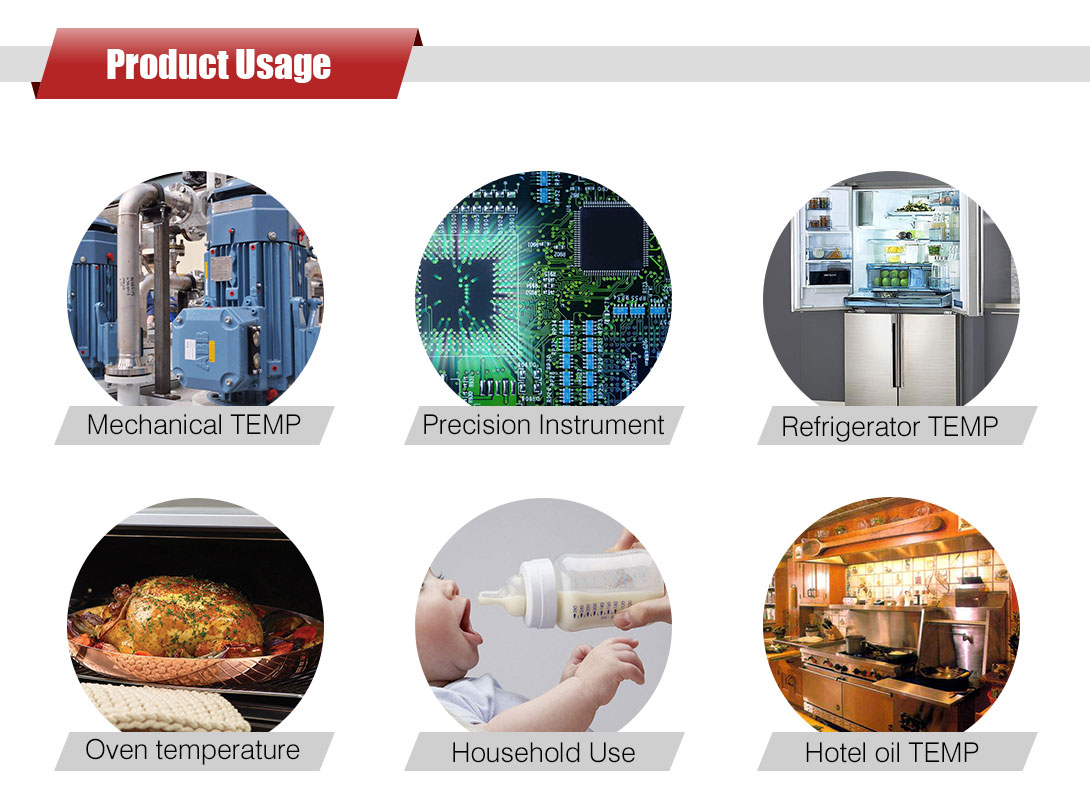 Our Hand-held Infrared Thermometer is used for measuring the temperature of an object surface. Suitable for Both indoor and Outdoor Using. Such as Cooking & Baking to see if they are the Perfect Temperature to Cooking Food, Perform Maintenance with Ease for Hot Water Pipes, Heating Motor Parts, Heat Pipes, Electrical Equipment, Cellar, Swimming Pools, HVAC, Automotive Checking.