Carbon Monoxide Gas Detection Instrument 0-1000ppm
NORM

China

20-30 days

2000 pcs
Portable gas detector(hereinafter so called gas detetor) is adopted with advanced large scale integrated circuit technology ,international standardized AI design and professional digital analog hybrid communication technology,it's intelligentialized gas detection apparatus.It has good sensibility and outstanding repeatability,it's convenient in usage and it's easy in maintenance. It meets the needs of reliability for industrial security detection surroundings,the shell is composed of high strength engineering plastics and compound antiskid rubber.It's high strength,good hand feeling,water-resistant,anti-dust,anti-combustible.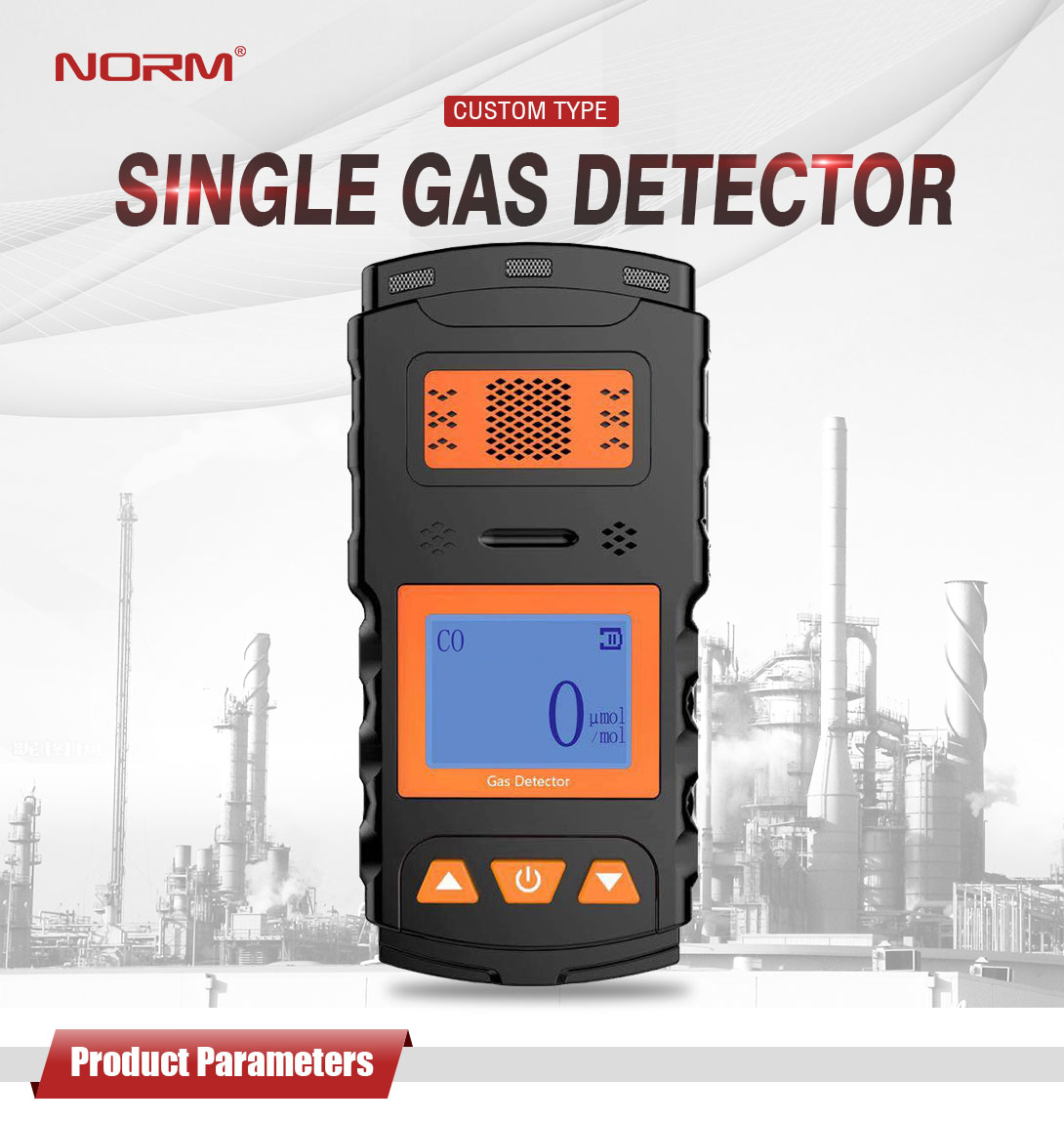 Model
NM-1
Gas types
EX
H2S
CO
O2
NH3
H2
CL2
SO2
HCL
NO
NO2
Measuring range
(0~100)
(0~100)
(0~1000)
(0~30)
(0~100)
(0~1000)
(0~20)
(0~20)
(0~20)
(0~250)
(0~20)
%LEL
PPM
PPM
%VOL
PPM
PPM
PPM
PPM
PPM
PPM
PPM
Measuring accuracy
±3%FS
±3%FS
±3%FS
±3%FS
±3%FS
±3%FS
±3%FS
±3%FS
±3%FS
±3%FS
±3%FS
Resolution
1%LEL
1/0.1PPM
1PPM
0.1%VOL
1/0.1PPM
1/0.1PPM
1/0.1PPM
1/0.1PPM
1/0.1PPM
1/0.1PPM
1/0.1PPM
Low alarm
20%LEL
10PPM
50PPM
19.5%VOL
20PPM
200PPM
5PPM
5PPM
5PPM
50PPM
5PPM
High alarm
50%LEL
20PPM
150PPM
23.5%VOL
50PPM
500PPM
10PPM
10PPM
10PPM
125PPM
10PPM
Response time
<30s
Display
real-time data and system status on the LCD screen
Working environment
-20℃~50℃, <95% RH (no condensation)
Working voltage
DC3.7V (lithium battery of 2000mAh)
Explosion-proof sign
Ex ib IIB T3 Gb
Lifespan of the sensor
2 years
Charging time
6h~8h
Standby time
>8 h
Size
110*50*25(mm)
Weight
About150g
Comment: We have our own factory and excellent design team. OEM/ODM is accepted. Please do not hesitate to contact with us to show your idea.

HIGHLY SENSITIVE SENSOR
Adopt with high sensitivity metal oxide MOS sensor.It is not possible to test the instrument with pure test gas and lighter gas to avoid high concentration impact damage of the sensor.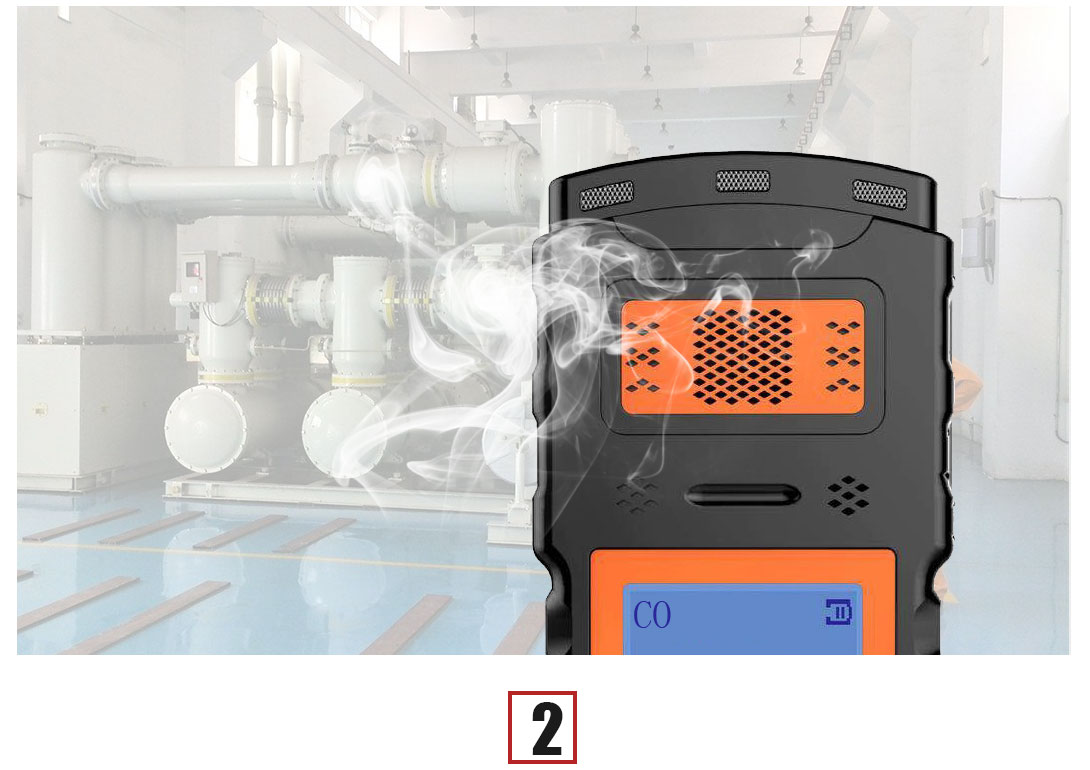 TRIPLE ALARM
This device can set up low&high alarming value. When the gas concentration is lower or higher than the alarm value.The body vibrates, the buzzer sounds/alarm light flashes.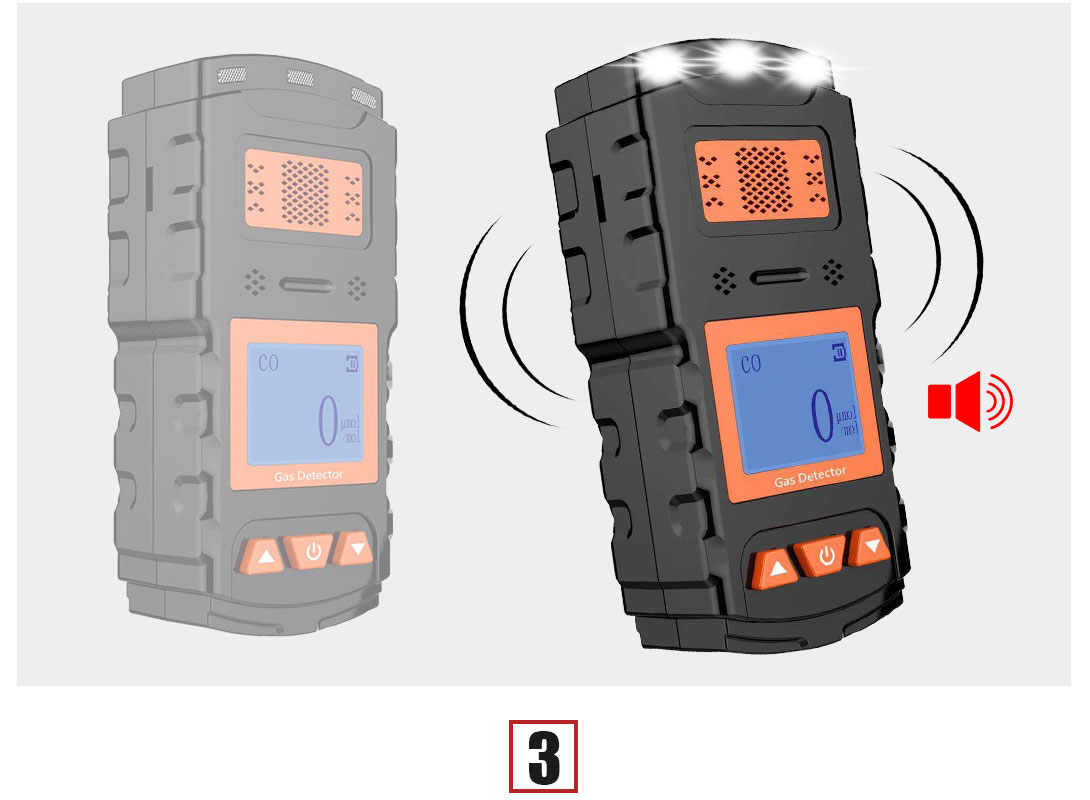 HD DISPLAY
High-definition display with clear readings and backlighting for a variety of lighting environments. Easy to reading during day and night.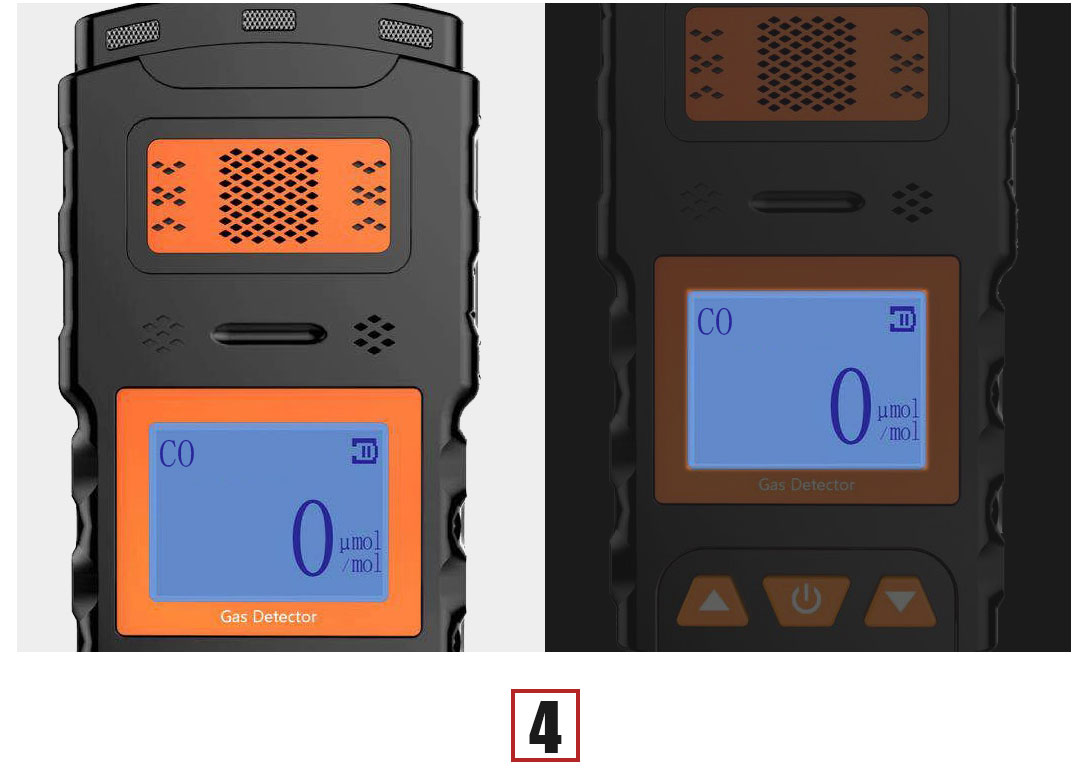 POWER SAVING AND DURABLE
Bulit-in rechargable 3.7V Li-thion battery, can work continuously 5-6 hours with full charge(slightly vary with working condition).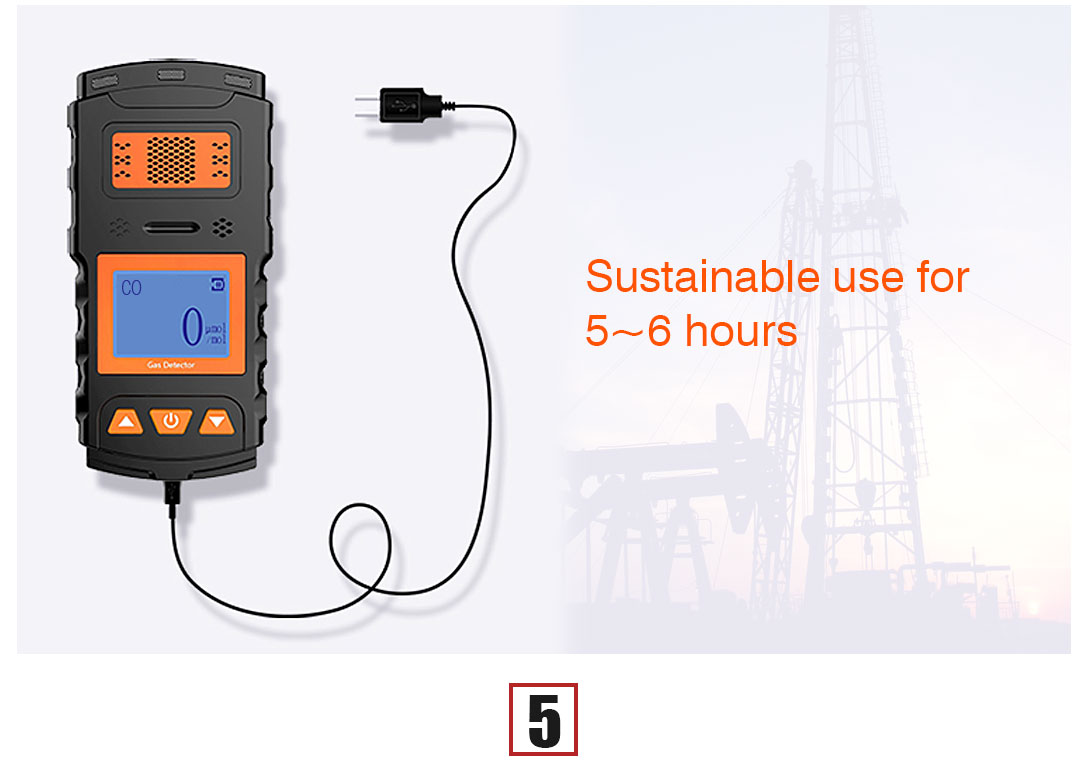 HIGH QUALITY MATERIAL
The shell is made of high quality engineering plastic, waterproof / dustproof / explosion-proof.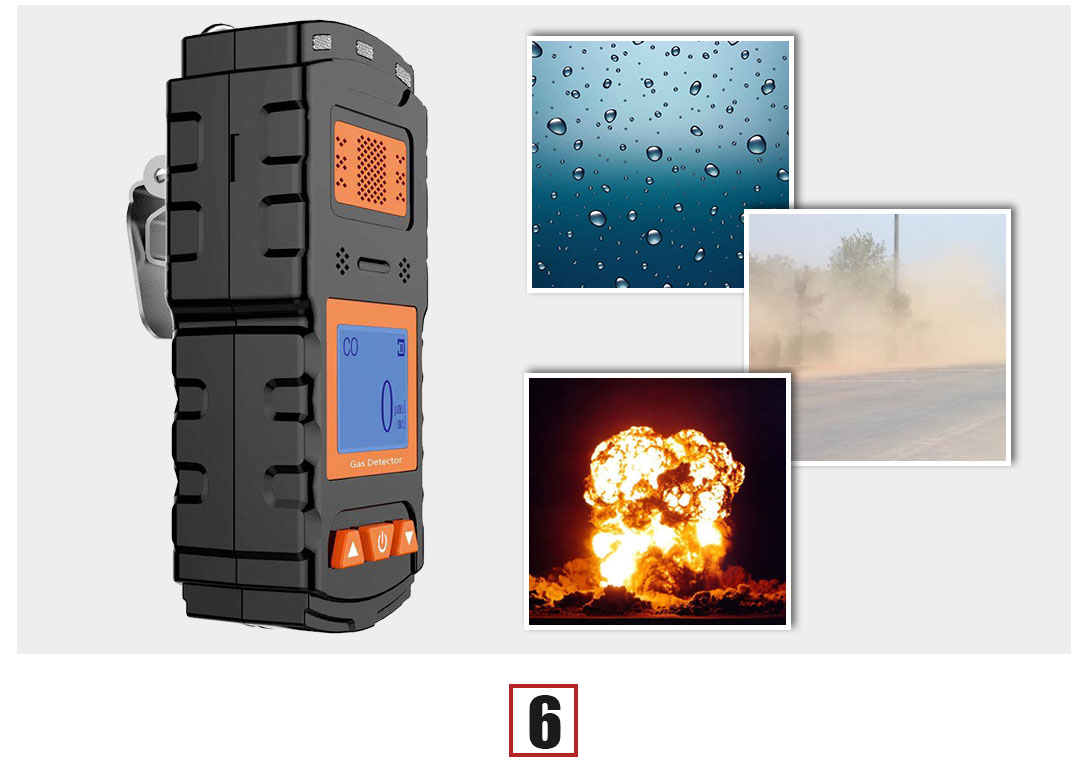 EASY TO CARRY
The body is small and easy to carry, with an alligator clip on the back.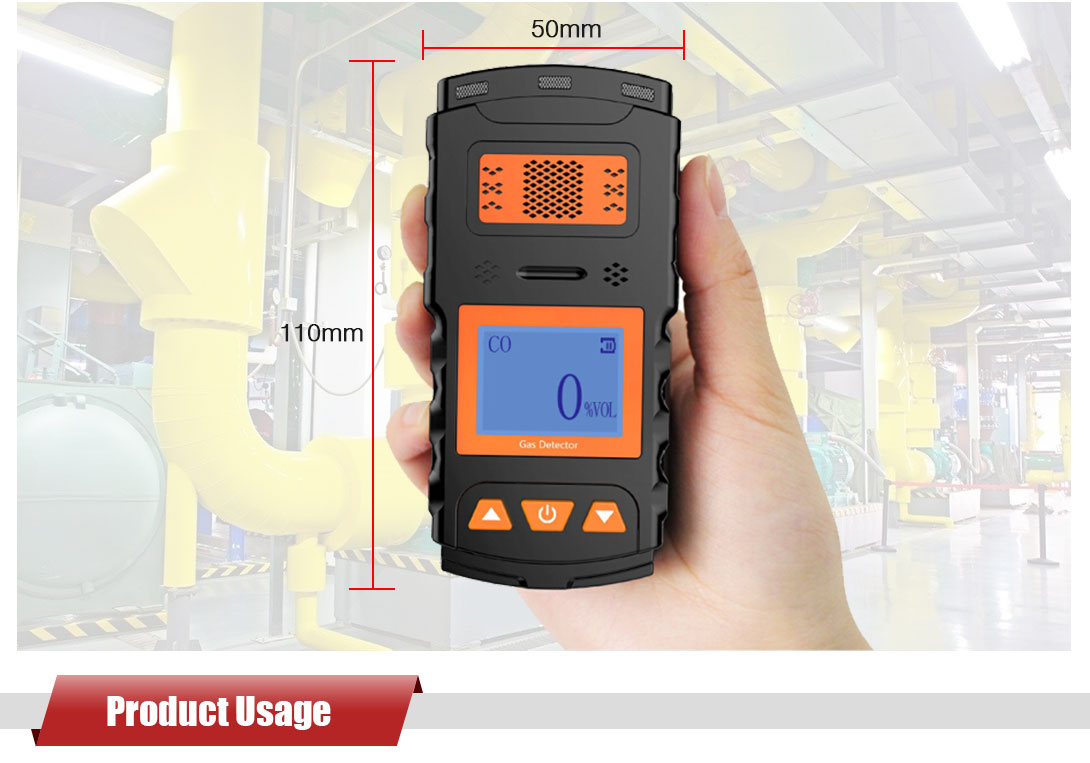 The detector is widely used in petroleum, chemical, environmental protection, metallurgy, refining, gas transmission and distribution, biochemical medicine, agriculture and so on.